Our number one goal is to empower our students to live healthy, strong and free from fear. Our martial arts system is built around the goal of going home looking the same as when you left. Specifically, we aim to avoid personal injury, but also behave in a moral, and socially responsible way. Students learn to take charge of situations and act to escape, diffuse or avoid dangerous situations as much as to act using a powerful, and pragmatic set of martial arts skills.
Instructor:
Karri Rahkonen – 3rd Degree Black Belt – Training Since 1989
OUR BLOG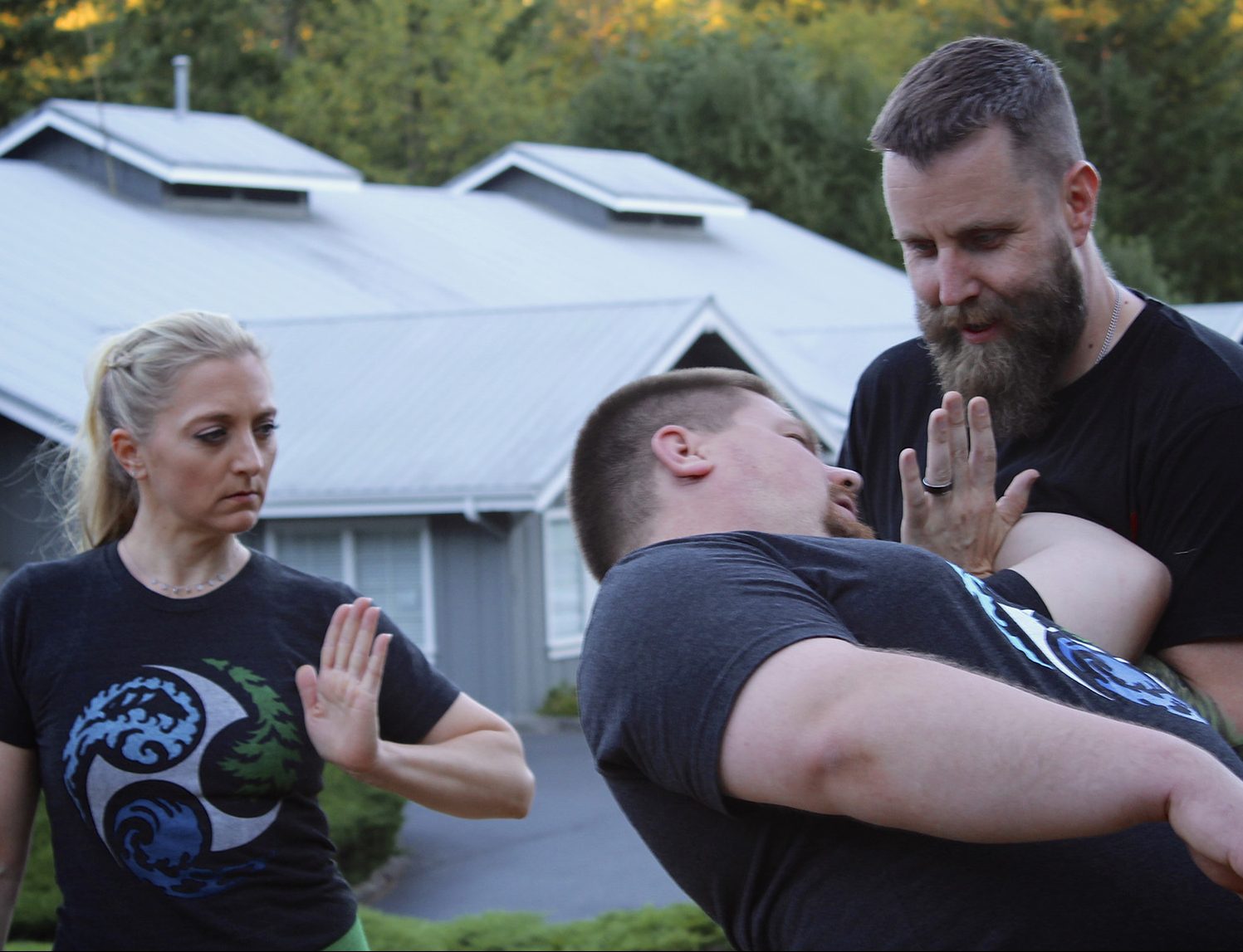 Posted on January 29, 2015 by Karri A few months ago I had the pleasure of training with Dan Harden. One of the things that I found most impressive was his attitude towards the material he was teaching. "I'm not the guy. Don't make me the face for this stuff....
Originally Posted on August 13, 2014 by Karri So there is this idea that somehow if you go to Japan, you will be bestowed with secret knowledge and somehow be transformed into a martial arts master of mythic proportions. The same I guess can be said about going to the...
Posted on October 17, 2013 by Karri When I was serving in the Finnish Military, there was an entire lecture devoted to a rather peculiar topic for cadets in basic training—pornography. As you can imagine, an organization with a few thousand teenage boys in it might have to deal with...
TESTIMONIALS
Sensei Karri is wonderful with the kids. My daughters confidence has grown so much since she started at the dojo. He inspires the kids to work hard and grow as individuals while looking out for others. I cannot recommend this place enough.

Karri has the rare ability in an instructor to connect with almost anybody, at any level. I particularly like his philosophy that a warriors mission is to protect everyone around them, including their opponent as much as possible.

Karri is an amazing martial artist and an excellent teacher as well! He's so helpful and always makes sure nobody's struggling. He also brings an excellent atmosphere to the dojo that makes for a very positive and fun learning environment!

I have trained with Karri and he is an amazing teacher! He is not only skillfully trained, he embodies the art and lives a "Warrior Life". He breaks down techniques so that they are easy to learn and is able to help you understand how to apply them to your life.

Watching Sensei Rahkonen teach kids classes is a sight to behold. Every parent could learn something about how children build confidence and self-discipline though praise and encouragement by watching one of his classes.

Lisa Forman

The Adult classes are fun, flexible, and highly effective. Sensei relates all skills to real world situations while providing individual attention to every student. He encourages questions and explains in a way everyone can understand.

Sensei Karri is amazing with the kids. Very professional and understanding environment. I would recommend this dojo without hesitation!